彩石镶嵌海南黄花梨大型落地插屏(百美游春图)
Colorful stone mosaic Hainan Huanghua pear large landingscreen(100Americanspringmap)
整体尺寸:深度0.82m、宽2.1m、高2.75m,插芯:厚0.115m、宽1.682m、高1.934m。
Overall size: depth 0.82M, width 2.1m, high 2.75m, insert core: thick 0.115m, wide 1.682m, high 1.934m.
作品是一件国宝级的宝物,王宏森大师20世纪70-80年代未由浙江美术学院(今中国美术学院)知名画家设计以中国历史名画《百美游春图》原作为正面蓝本,和中国著名山水画家郑板桥的《竹》原作为背面蓝本。The work is a national treasure. Master Wang Hongsen did not design the famous painter of Zhejiang Academy of Fine Arts (now China Academy of Fine Arts) in the 1970s and 1980s with the famous Chinese historical painting "Baimei Youchun Tu" as a positive blueprint. And the famous Chinese landscape painter Zheng Banqiao's bamboo is the original version.
经浙江美术学院画家高水准规格和精心设计下作出的图稿,经王宏森镶嵌大师严苛精选玉质石料,历经十多年有余呈现于世的"国宝"级《彩石镶嵌海南黄花梨大型落地插屏(百美游春图)》
Drawings made by artists of Zhejiang Academy of Fine Arts under high standard specifications and careful design, and by Wang Hongsen mosaic master's harsh selection of jade stone, after more than ten years of "national treasure" class "colored stone mosaic of Hainan Huanghua pear large-scale landing screen (Baimei Spring Festival Picture)".
《百美游春图》屏风正面
满地嵌采用雕刻石中的精华青田冻石料、寿山石、巴林冻石、昌化石、萧山红等名贵石料,其色泽鲜明、质地细腻微黄。
The screen of "Bai Mei Ying Chun Tu"
The ground is filled with precious stone materials such as Qingtian frozen stone, Shoushan stone, Bahrain frozen stone, Chang fossil, Xiaoshan red, etc., which are the essence of the carved stone. The stone has bright color and delicate yellowish texture.
王宏森大师用二十多年所得真传技艺,精湛于镂刻人物头面,刀法勾勒细腻为其特点。插芯正面图叙中国经典名著《百美图》《游春图》情节。Master Wang Hongsen, with more than 20 years of authentic biography skills, exquisite in carving the head of characters, knife delicate outline for its characteristics. The positive picture of the core inserts describes the plot of the famous Chinese classic "Bai Mei Tu" and "Chun Chun Tu".
主画面百位美人造型等,及海黄独一无二的纹理,难得的鬼眼纹。图案镶嵌壹佰幅玉石美女,其服饰衣褶的镂刻细雕,尤其在镂刻人物面部神韵气质的刻画和表情无不传神。The main screen, 100 beauties, etc., and the unique texture of Hai Huang, a rare ghost eye pattern. The pattern is inlaid with a hundred pieces of jade beauties, whose garments and folds are carved carefully, especially in the carving of characters'facial charm and expression.
郑板桥《竹》屏风背面
背景画面则选用鸡血石、珊瑚、玛瑙、田黄石、新疆和田玉等名贵玉石料,色彩对比鲜明,布局得当,总体十分协调,此亦可见王宏森大师功夫之深。
The back of Zheng Banqiao's bamboo screen
The background pictures are made of such precious jade materials as chicken blood stone, coral, agate, tianhuangshi, Xinjiang Hetian jade and so on. The color contrast is bright, the layout is proper and the overall coordination is very good. This also shows the depth of Wang Hongsen's kungfu.
竹:彰显气节,虽不粗壮,但却正直,坚韧挺拔;不惧严寒酷暑,万古长青。竹是君子的化身,是"四君子"中的君子。 竹之七德 竹身形挺直,宁折不弯;是曰正直。竹虽有竹节,却不止步;是曰奋进。
Bamboo: Showing integrity, though not strong, but upright, tough and upright; not afraid of cold and heat, evergreen. Bamboo is the embodiment of a gentleman and a gentleman in the four gentlemen. The seven bamboo of bamboo is straight and rather bent. Although bamboo has a slug, it does not stop.
竹外直中空,襟怀若谷;是曰虚怀。 竹有花不开,素面朝天;是曰质朴。竹超然独立,顶天立地;是曰卓尔。竹虽曰卓尔,却不似松;是曰善群。 竹载文传世,任劳任怨;是曰担当。
Bamboo is hollow and hollow. Bamboo blossoms but does not bloom. Bamboo is aloof and independent. Although bamboo is called drow, it is not pine. Zhu Zhi Wen was handed down to the world and worked hard.
竹枝杆挺拔,修长,四季青翠,傲雪凌霜,倍受中国人喜爱,与梅、兰、菊并称为四君子,与梅、松并称为岁寒三友,古今文人墨客,爱竹咏竹者众多。
红木质地(海南黄花梨),
通体施金漆,竹画浅绿色
镶嵌一首"凌霜自得良朋友
遇西时添好子孙"诗词,带来美好的寓意。
Bamboo sticks tall and straight, slender, green seasons, proud snow frost, loved by the Chinese people, with plum, orchid, chrysanthemum called four gentlemen, with plum, pine called three cold friends, ancient and modern scholars, love bamboo chant many.
Mahogany texture (Hainan Huanghua pear)
The whole body is painted with gold, and the bamboo is light green.
Set up a good friend of Ling frost.
Poetry in the West brings good meaning.
其制作工序满地嵌,表现手法创新,其中还包含有浅浮雕、高浮雕、擎雕、平嵌、平磨、彩石平磨镶嵌、描金图案相结合等,随类分色、赋彩,色彩华贵山水人物图。《百美游春图》其制作工序以创新满地嵌为主还包含多种制作工序等手法。《百美游春图》问世至今尚近半世纪历史,是一件稀世艺术珍品。
Its production process is full of embedding, innovative expression techniques, including relief, high relief, engraving, plain inlay, flat grinding, color stone plain grinding inlay, the combination of gold drawing patterns, color classification, coloring, luxurious landscapes and figures. The production process of "Bai Mei Ying Chun Tu" is mainly based on innovation, including various production processes. "Bai Mei Yu Chun Tu" has been published for nearly half a century and is a rare art treasure.
立地屏风以名贵红木海南黄花梨为材质,以撑这幅(近吨)双面玉石之承重。画面中的所有人物、花鸟树木等衬景均以玉石的天然颜色。
"Bai Mei Ying Chun Tu"
The site screen is made of rare mahogany, Hainan Huanghua pear, to support the load bearing of this (nearly a ton) double-sided jade. All the characters, flowers, birds, trees and other scenes in the picture are made of natural jade.
纹理和光泽经过精雕、镂雕、浮雕、平磨等多种工艺手法精雕细嵌勾划而成,所用的一百多种石材几乎汇集了国内外所有彩石品种。
The texture and luster are carefully carved, engraved, relief, flat grinding and many other techniques. More than 100 kinds of stone materials are used to collect almost all kinds of colored stones at home and abroad.
采用雕刻石中的精华青田冻石料、青田黄、青田封门青、青田橙光冻、青田绿,青田黄花,青田褐绿,青田山口石、萧山红、福建石、田黄石、巴林冻石、昌化鸡血石、墨玉、玛瑙、等名贵彩石材50余种之多,更以寿山石,翡翠绿,鸡血玉,周村冻等石中名品为饰材,并辅用了缀以鸡血石、珊瑚、玛瑙、寿山石——新疆和田玉等名贵材料为饰。
Qingtian frozen stone, Qingtian Huang, Qingtian Fengmen Qing, Qingtian orange light frozen, Qingtian green, Qingtian yellow flower, Qingtian brown green, Qingtian Pass stone, Xiaoshan red, Fujian stone, Tianhuangshi, Bahrain frozen stone, Changhua chicken blood stone, inkstone, agate, and other precious colored stone more than 50 kinds, more Shoushan stone, Jadeite Green, chicken blood jade, Zhoucun frozen stone and other famous decorative materials, and supplemented with chicken blood stone, coral, agate, Shoushan stone - Xinjiang Hetian jade and other valuable materials for decoration.
据作者档案记录,本作品共耗用珍贵彩玉玉才达数吨之多。成品加工完成占用料几成有余,可谓精工,气势宏大,金碧辉煌。
镶嵌工艺
镶嵌的制作程序分为设计、雕刻和粘贴三个步骤。设计包括"器具造型"和"雕刻画面"两个部分。
According to the author's archives, this work consumes several tons of precious jade jade. The finished products can be filled with more than enough materials. It can be described as Seiko, magnificent and magnificent.
Inlay process
The process of mosaic is divided into three steps: design, sculpture and paste. The design includes two parts: "instrument modeling" and "carving picture".
二者必须统一协调,相互衬托。画稿确定后,将其分解为若干部分,分别绘成分解图,然后再根据设计的要求,选择相适应的质料与色彩的石片。
The two must be unified and coordinated. After the drawing is confirmed, it is decomposed into several parts, and the composition is illustrated separately. Then, according to the design requirements, the suitable material and color of the stone are selected.
选材时不仅要有整体观念,合理配料,还要注意通过自然石色的对比作用,使画面更加耀目多彩。
Material selection should not only have the overall concept, reasonable ingredients, but also pay attention to the contrast of natural stone color, so that the picture is more dazzling and colorful.
雕刻时,先将分解图纸贴于石片上,按图锯坯。遇到与前景交接之处,便要留出适当的余石,这样才能使成品衔接紧密。镶嵌的雕刻方法与高浮雕略同,只不过分解进行而已,但景物隆起的边沿和侧面要稍向内斜,以使作品更富空间感和立体感。
When carving, first lay the decomposed paper on the stone tablet and cut the blank according to the plan. Where there is a junction with the future, we should set aside the remaining stones so that the finished products can be closely linked. Mosaic sculpture method is slightly the same as high relief, but the decomposition is only going on, but the edges and sides of the scene should be slightly inward inclined to make the work more spatial and three-dimensional.
刻制后的分解浮雕石片,经过光蜡处理后即可进行组合粘贴。粘贴石刻的板面一般应略低陷于外框,底板的漆料宜选 择深暗的色调。
After the carving, the relief stone tablets can be combined and pasted after treated with wax. The surface of pasted stone should generally be slightly lower than the outer frame, and the paint on the bottom plate should be dark and dark.
雕刻画面的绘制取人物故事、建筑、植物为题材。
Thesculpturesaredrawnfromcharacters,stories,buildingsandplants.
布局宜疏不宜密,穿插宜简不宜繁。设计时既要使景物便于分角刻制,又要达到构图完整,符合画理。
The layout should be sparse and unsuitable. In the design, it is necessary to make the scenery easy to cut corners, but also to achieve the complete composition and conform to the drawing principle.
常用的粘合剂有面漆和树脂粘剂两种。面漆糊适合于大块及不透明石质部分的粘合,树脂粘剂适用于白色或透明景物的粘合。
Commonly used adhesives are topcoat and resin adhesive two kinds. Topcoat paste is suitable for the bonding of large and opaque stone parts. Resin adhesive is suitable for the bonding of white or transparent scenery.
景物雕件按图稿逐件贴于器物板面上,粘贴完毕并经过检查后,应平置晾干。若以面漆糊粘贴,则需放置阴房内,数天后方可取出陈列。Scenic carvings are pasted on the surface of the utensils one by one according to the drawings. After pasting and checking, the carvings should be laid flat to dry. If pasted with pastel paste, it should be placed in the vaginal chamber. After a few days, the display can be removed.
全部完工耗工时历经十多年有余之后呈现于世,堪称温州彩石镶嵌中的稀世珍品之王。
王宏森個人简介
王宏森1941年出生,温州市鹿城区人,温州市民间艺术大师,温州市有成就资深工艺美术家,温州市民间艺术家协会会员,温州彩石镶嵌代表人物王培珍(1902_1983)艺人最得意大徒弟,擅长精于镂刻人物头面雕刻,其特点刀法勾勒细腻逼真。
It took more than ten years to complete the project, and then it appeared in the world. It can be regarded as the king of rare treasures in Wenzhou colored stone mosaic.
Wang Hongsen personal profile
Wang Hongsen was born in 1941 in Lucheng District of Wenzhou City, a master of Wenzhou folk art, a senior craftsman and artist in Wenzhou City, a member of Wenzhou Association of Civilian Artists, and the most proud apprentice of Wenzhou Caishi Mosaic Representative Wang Peizhen (1902-1983), who is good at carving the head of characters, and his characteristics are knife and knife. It's exquisite and realistic.
1953年王宏森年仅12岁,拜(堂兄)著名彩石镶嵌艺人王培珍为师,1958年出师。学得其真传一手精湛而全面的传统彩石镶嵌技艺,其刀法从容,勾勒细腻,尤其在镂刻人物面部神韵气质的刻画和服饰衣褶的镂刻细雕。
Wang Hongsen was only 12 years old in 1953. He was trained by Wang Peizhen, a famous stone inlaid artist, in 1958. Learn its true hand exquisite and comprehensive traditional colored stone mosaic techniques, its knife calm, delicate outline, especially in carving the character's facial charm and temperament of carving clothing folds.
1955年随师傅王培珍加入第二代彩石镶嵌代表人物董定律、王培珍、仇宝弟、陈锦昌、林德荣、任兴华等六位艺人发起组建"温州兴业镶嵌工场"(同年合并为温州艺术镶合作社)后改名"温州艺术雕刻厂"续学技艺,1958年出师。
In 1955, with the master Wang Peizhen joined the second generation of stone mosaic representatives Dong Law, Wang Peizhen, Qiu Baodi, Chen Jinchang, Lin Derong, Ren Xinghua and other artists sponsored the formation of "Wenzhou Xingye Mosaic Workshop" (merged into Wenzhou Art Mosaic Co-operatives in the same year) and renamed "Wenzhou Art Sculpture Workshop" to continue learning skills, in 1958.
1958年至1959年与第二代彩石镶嵌代表人物董定律、王培珍、仇宝弟等人集体创作的八扇彩石镶嵌大屏风《采茶舞》(1957_1959)《中国八大发明家》(1957_1959)、《梁山伯与祝英台》(1957_1959)作为民间文化的标志为建国十周年献礼而选送北京,陈列于北京人民大会堂等场所,将其中五扇大屏风《寿比南山》(1957_1959)作为祝品献给毛主席,同年1959年王培珍、董定律受到毛泽东、刘少奇、周恩来等党和国家领导人的接见。
From 1958 to 1959, Dong Law, Wang Peizhen and Qiu Baodi, the representatives of the second generation of color stone mosaic, created eight large color stone mosaic screens "Tea-picking Dance" (1957-1959), the Eight Great Inventors of China (1957-1959), and "Liang Shanbo and Zhu Yingtai" (1957-1959) as a symbol of folk culture, dedicated to the 10th anniversary of the founding of the People's Republic of China. In 1959, Wang Peizhen and Dong Laws were received by Mao Zedong, Liu Shaoqi, Zhou Enlai and other party and state leaders.
期间在老师王培珍的带领下共同制作了大批精品《西厢记》、《十五贯》、《民族英雄》、彩石镶嵌壁画《九个里程碑》(1968)等作品。期间王宏森精湛而全面技艺被温州艺术雕刻厂领导委任为厂技术科创新组组长,技术核心人物,成为温州第三代彩石镶嵌艺人领军人物与代表人物。
王宏森个人作品
个人主要作品有《群仙祝寿》、《竹楼新曲》、《渔讯》、《百美游春图》(1977_1989)、
During this period, under the leadership of teacher Wang Peizhen, a large number of exquisite works such as The Western Chamber, The Fifteenth Guan, National Heroes and the coloured stone mosaic murals Nine Milestones (1968) were produced. During this period, Wang Hongsen's exquisite and comprehensive skills were appointed by the leaders of Wenzhou Art Sculpture Factory as the head of the innovation group of the technical department of the factory, the technical core figure, and became the leading figure and representative figure of the third generation of colored stone inlaid artists in Wenzhou.
Wang Hongsen's personal works
His main works are "Congratulations on the Birthday of Immortals", "New Bamboo Tower Song", "Fishing News", "Baimei Spring Outing Picture" (1977-1989).
《十二生肖》、《完壁归赵》、《熊猫图》(1983-1987)《十二生肖》(1993)等数百件作品,作品多次参加国内外展览并获奖,其中一幅大型彩石镶嵌《十二生肖》作品是由大师兄王宏森与师弟现中国非遗彩石镶嵌传承人缪成金(俩儿子)等父子肆人1993年共同合作完成。王宏森个人作品2001年10月入选《温州民间艺术家一百年》丛书里。
Hundreds of works, such as the Chinese zodiac, Wanbi Guizhao, Panda Tu (1983-1987), the Chinese Zodiac (1993), have been exhibited and awarded many times. One of the large-scale painted stone inlaid with the Chinese zodiac is the work of the great master Wang Hongsen and his brother who are now the inheritors of the Chinese non-relic stone inlaid into gold. (two sons) and other father and son gathered together in 1993 to complete the work. Wang Hongsen's personal work was selected in the one hundred year series of folk artists in Wenzhou in October 2001.
王宏森彩石镶嵌大型红木立地屏风《百美游春图》作品被选录入温州市1900年-2000年一百年间《温州民间艺术家一百年》序66号书中。温州市民间文艺家协会2001年10月编著。
Wang Hongsen's coloured stone inlaid large mahogany site screen Pai Mei You Chun Tu was selected into the preface 66 of Wenzhou Folk Artists 100 Years from 1900 to 2000. Wenzhou folk artists association was compiling in October 2001.
新加坡拍卖会主打主推藏品《彩石镶嵌海南黄花梨大型落地插屏(百美游春图)》
整体尺寸:深度:0.82m,宽:2.1m,高:2.75m,插芯:厚:0.115m,宽:1.682m,高:1.934m。而从古以来,插芯以双面心为佳,双面插芯的优点显而易见——如果靠墙摆放,看惯一面后可随时把插屏转身,欣赏插芯的另一面。
Singaporean Auctioneer's Collection of "Colored Stone Embedded with Hainan Huanghua Pear Large-scale Ground Insertion Screen (Picture of Baimei Spring Tour)"
Overall size: depth: 0.82m, width: 2.1m, height: 2.75m, insertion: thickness: 0.115m, width: 1.682m, height: 1.934m. Since ancient times, double-sided core insertion is preferred, the advantages of double-sided core insertion are obvious - if placed against the wall, you can always turn the screen insertion after looking at one side, enjoy the other side of the core insertion.
风格古朴典雅,亦可谓彩石镶嵌雕刻、石雕和木雕相结合工艺美术完美的极品。当下最大海南黄花梨落地插屏,彩石镶嵌稀世之最。历经十多年有余呈现于世的"国宝"级彩石镶嵌,这件珍宝注入了王宏森大师一生心血。该作品大师鼎盛期经十多年精心力作1989年才呈现于世,是当之无愧稀世艺术珍品,堪称温州彩石满地嵌稀世珍品之王。
​The style is simple and elegant, also can be said to be the perfect combination of colored stone mosaic carving, stone carving and wood carving arts and crafts. At present, the largest Hainan Huanghua pear landing screen is the most rare mosaic. After more than ten years of "national treasure" class stone inlay, this treasure injected into Master Wang Hongsen's life. The masterpiece, whose heyday lasted more than ten years before it appeared in 1989, is worthy of being a rare art treasure. It can be called the king of Wenzhou's colored stone inlaid with rare art treasures.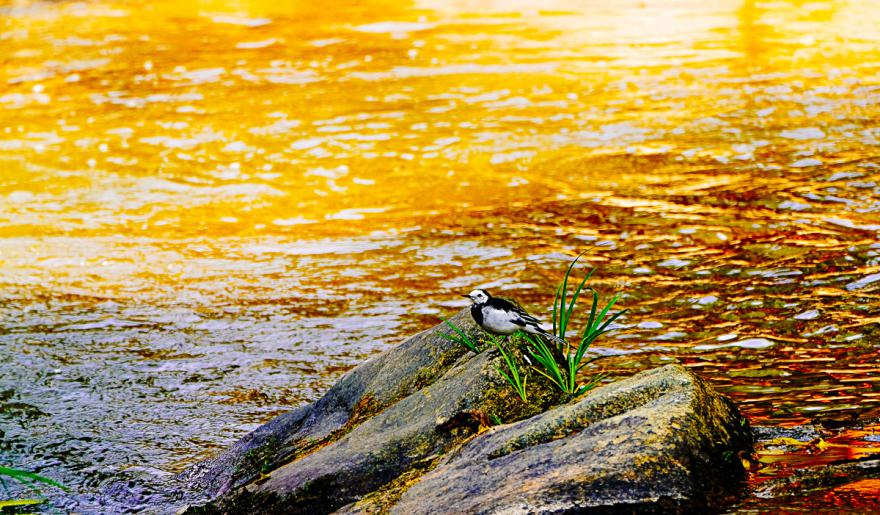 追求摄影艺术的真善美——江西日报社摄影部副主任涂序
家风文化万里行大型公益活动开幕式在京隆重举行